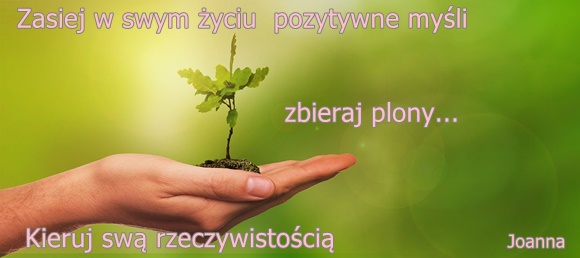 Uwarunkowania zdrowia.
Masz problemy ze snem. Zatrzymaj się. Przeczytaj może znajdziesz sposób na bezsenność. Czym jest duchowe przebudzenie? To postrzeganie wszystkiego inaczej… Świadomość wchodzi w głębszy kontakt z tym co nazywa rzeczywistością. Nasze ciała są pełne energii, które przepływają przez nas. Możemy być nieświadomi tych energii, ale budzenie się każdej nocy w tym samym czasie jest znakiem którego nie powinniśmy ignorować. Aktywność merydianów o każdej porze dnia czy nocy ma swoje znaczenie. Obserwuje to przez 37 lat kiedy zainteresowałam się starożytną medycyną chińską i akupresurą. Akupresura to praca na meridianach, czyli drogach przepływu energii oraz centrach energetycznych w ciele człowieka. Diagnostyka meridianową zajęłam się od 16 roku obejmuje chciałam podzielić wiedzą pokazać charakterystykę objawów patologicznych, na merydianach. Zdrowie psychiczne, wyciszenie się … nie zatruwajmy lekiem się nawzajem lek niszczy życie fizyczne społeczne i duchowe uwarunkowują nasze codzienne zdrowie. Odebrano nam spacery to wyrządzi dużo więcej szkody dla ludzkiego zdrowia niż potencjalne zarażenie się wirusem w przestrzeni leśnej. Drzewa sa dla nas lekarstwem . Ogromne obszary lasów w naszym kraju są najbezpieczniejszym miejscem w jakie może udać się człowiek w tym trudnym okresie, jednocześnie najłatwiej tam zachować zalecaną odległość. Spacer i kontakt z przyrodą z natura jest konieczny do życia! Nie ma racjonalnych powodów, by przebywanie w lesie było bardziej niebezpieczne niż przebywanie w komunikacji publicznej, Tam możemy oddychać … tam żyjemy…. umieramy w domu nie wzmocnimy odporności… niektórzy żyją w ciężkich warunkach.. Pamiętaj tylko
W zdrowym ciele zdrowy duch … W zdrowym duchu zdrowe ciało. Wiele lat praktyki leczniczej, dokonałam dokładną analizę najróżniejszych objawów i schorzeń pacjentów oraz porównywanie setek historii chorobowych, doprowadziło do niezaprzeczalnych wniosków o istnieniu związku między kanałami energetycznymi , a pracą nad sobą, oddychaniem afirmacją, medytacją, modlitwą, przebaczeniem, pozytywnym myśleniem nie pozwól dominować negatywnym myślą, które niepotrzebnie zatruwają Twoje życie. ,… Kto jest pozytywnie nastawiony do życia ten odzyskują siłę i zdrowie..Skuteczność zabiegów refleksologicznych przypisuje się masażowi punktów na stopach i punktów na merydianach …odpowiadających poszczególnym narządom organizmu ważne jest oddychanie proces wymiany powoduje do tlenienie i ukrwienie najważniejszych narządów wewnętrznych organizmu. Bardzo ważna jest tu postawa terapeuty przygotowanie fizyczne, psychiczne i duchowe pacjenta.Takie oddziaływanie terapeutyczne pomaga usunąć zablokowania energetyczne w meridianach i powoduje tym samym swobodny i niezakłócony przepływ energii ciała (energii chi). W tym rozważaniu chcę zwrócić szczególna uwagę, że zdrowie fizyczne, psychiczne społeczne i duchowe ma szczególne uwarunkowanie naszego zdrowia. Nie ukrywam przed wami, że jest to moją pasją. Moja wędrówką 37 letniej wiedzy. Zaczynałam od krótkich ćwiczeń z akupresurą i oddechem do których was zachęcam i polecam by pomóc sobie i swoim najbliższym. Merydiany czyli połączenia energetyczne ciała połączone są z systemem zegarowym, który są aktywne w różnych okresach dnia i nocy. Kłopoty ze snem mogą być znakiem, że masz problemy zdrowotne i musisz coś zmienić. W Zdrowym ciele zdrowy duch . W zdrowym duchu- zdrowe ciało. Spójność ciało i dusza. Warto świadomie wybierać co dla nas jest najlepsze.