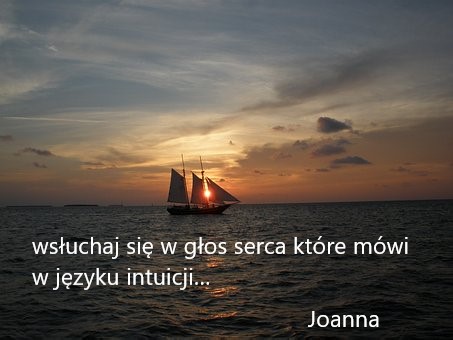 Czy podejmiesz zemną wezwanie Tydzień bez narzekania
Przestań udawać kogoś, kim nie jesteś.
Jaki jest sens w tworzeniu sztucznych osobowości, skoro są one tylko iluzją? Nawet jeśli ktoś kupi to, co starasz się mu wcisnąć, to i tak jego opinia nie będzie dotyczyć Ciebie, ale sztucznego tworu, który stworzyłeś. Bycie sobą jest jednym z największych wyzwań. Wynika to z tego, że media i społeczeństwo naciskają na to, abyś spełniał określonego rodzaju wymagania. A jedyne wymaganie, które powinieneś mieć, to czuć się dobrze w swojej własnej skórze, byś był po prostu sobą. W końcu to nie przypadek, że osoby otrzymujące najwięcej uwagi, szacunku i miłości to te, które są najbardziej autentyczne i prawdziwe. Pozwól sobie być sobą, a innym być innym.
Jak zacząć żyć w zgodzie z autentycznym sobą. Podczas osobistego procesu zmiany, porzucisz ograniczające Cię schematy, wsłuchasz się w siebie i uwolnisz ogrom swojej naturalnej motywacji. Zajrzenie w siebie to nie abstrakcja uwierz mi że dusza posiada wszystko . Każdy z nas ma siłę wewnętrzną która pochodzi z twojej unikalnej duszy … wszystko co jest codziennością , zwyczajem zostało stworzone przez twój umysł … dzieła umysłu nie są unikalne… unikalna jest tylko twoja dusza , jesteś w pełni autentyczny , jedynym w swoim rodzaju skarbem każde dzieło możesz kreować kiedy twój umysł na to pozwoli. Popracuj nad stworzenie własnych wzorców wsłuchaj się w głos serca które mówi w języku intuicji…